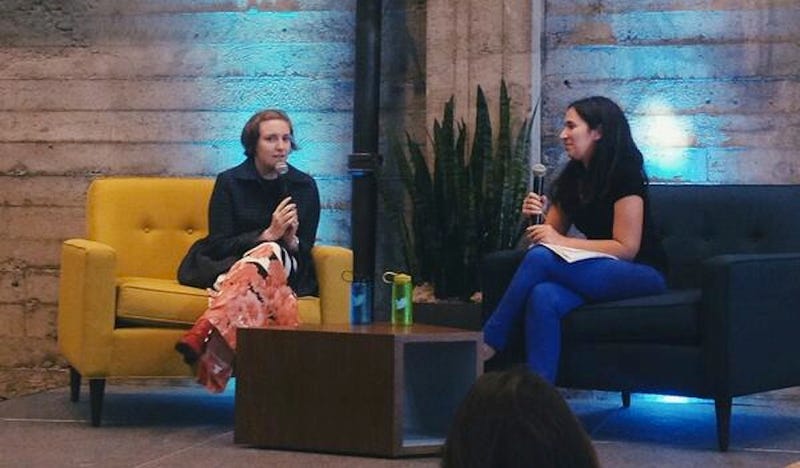 You can't crown yourself the voice of this generation without a little tech cred. Why else has Lena Dunham been popping up around Silicon Valley this week?
Yesterday, after stopping by the Facebook campus and posing for pics, she spent the evening cracking Lean In jokes with Kara Swisher and Sheryl Sandberg.
This afternoon she did a Q&A at Twitter's headquarters where she was given the run of the place, got a rose, left her dog in cab, and came out in support of reading...things.
Earlier this week, Dunham debuted the cover of her upcoming book Not That Kind of Girl and it's release date on Instagram, then tweeted out the link.
Like Letterman or Ellen, it seems Silicon Valley is now a vital stop on any proper promotional tour.
To contact the author of this post, please email nitasha@gawker.com.
[Image via Twitter]