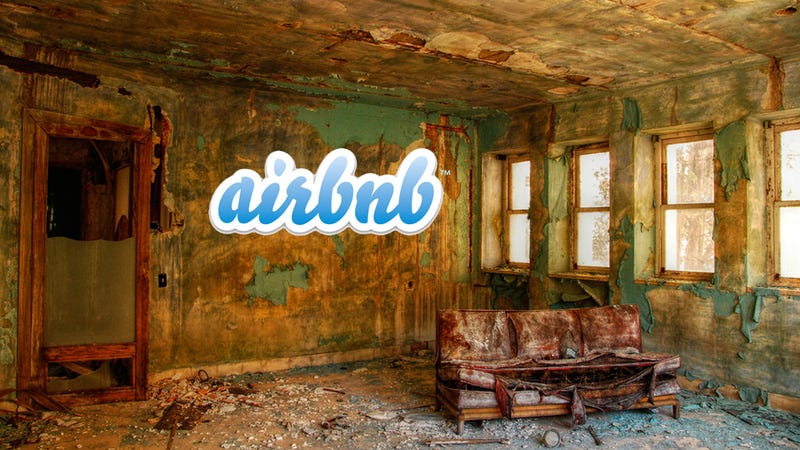 The room-renting startup rumored to be worth $2.5 billion is facing eviction from New York. Airbnb is under attack from the state, and countering by begging for grassroots support—won't you help this company go public someday?
New Yorkers with Airbnb accounts are getting hit with this corporate plea: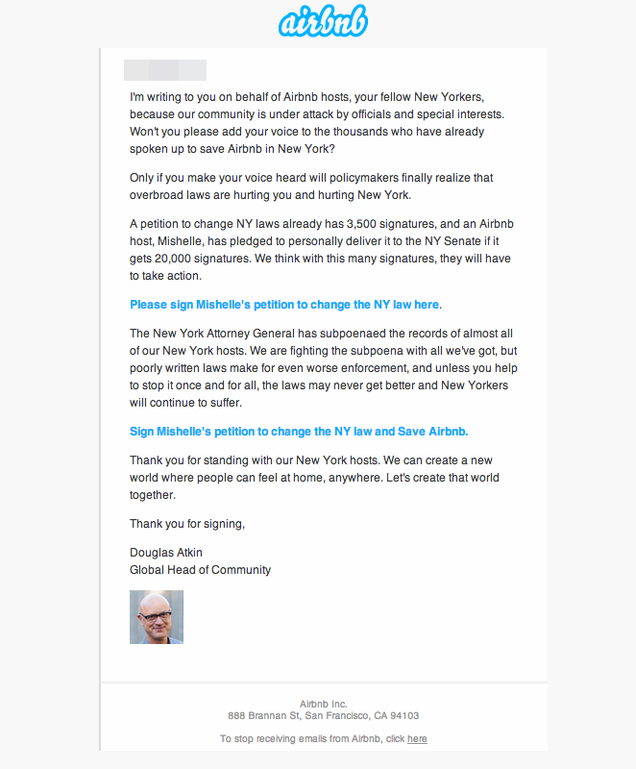 The letter is on behalf of Airbnb hosts, sure. And, sure, lots of people use Airbnb as a means of staying in an otherwise prohibitively expensive property hell. This is a good thing. But Airbnb's quasi-legality isn't tenable, and it's hard to argue that apartments functioning as de facto hotels shouldn't be subject to some kind of hotel tax. To this end, the company isn't just mobilizing its subscribers, but funneling them towards an astroturf campaign—"Please sign Mishelle's petition to change the NY law here."
Where does that link go? It looks like a genuine petition signed by real people—over 11,000 of them! What's not mentioned is that the petition-hosting site, Peers, functions as an industry mouthpiece for "sharing economy" companies like Airbnb. The guy who wrote that Airbnb letter, Douglas Atkin, is actually a co-founder of Peers, which seems relevant but is disclosed nowhere.
In the meantime, Peers is pushing its self-interested petition to people like fictional HBO character Lena Dunham and members of the press:
What kind of monster wouldn't want to save communal sharing? Except it's not really sharing, because you pay for it, and it's not really communal, because it's hugely lucrative for Airbnb—its founder and CEO was just featured in this very, very sympathetic Forbes cover: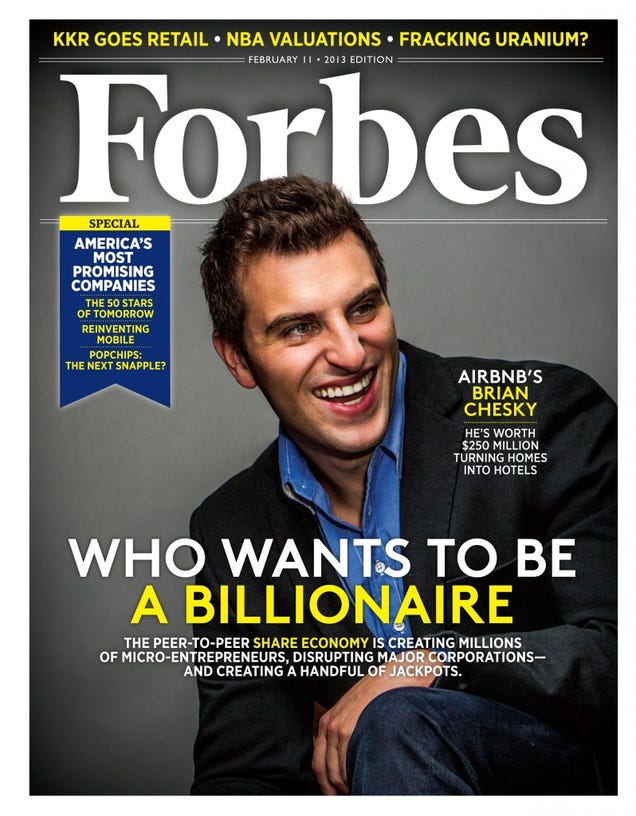 Someone help that man!