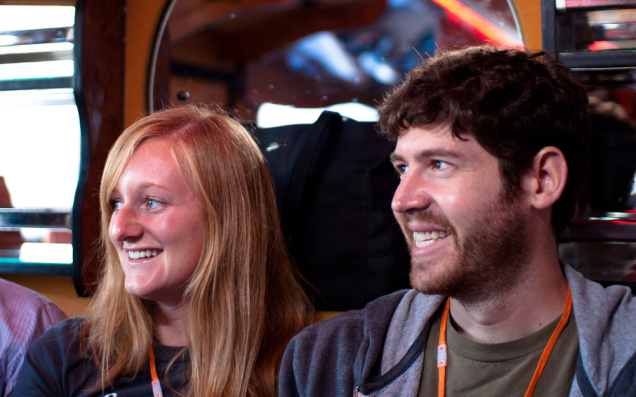 GitHub president Tom Preston-Werner has resigned from the social network for software engineers that he cofounded in 2008. He and his wife Theresa Preston-Werner were cleared of any legal wrongdoing regarding harassment claims from GitHub engineer Julie Ann Horvath.
However a third-party, independent investigation did find "evidence of mistakes and errors of judgment" by Preston-Werner and his wife, who was not employed by GitHub, but a fixture in the office nonetheless. In a blog post announcing the resignation, GitHub CEO and cofounder Chris Wanstrath, who swapped executive roles with Preston-Werner in January, described the allegations against the couple as "sexual or gender-based harassment or retaliation, or of a sexist or hostile work environment."
In light of these findings, Tom has submitted his resignation, which the company has accepted. Tom has been a huge part of this company from the very beginning and we appreciate all that he has done for GitHub. We wish him the best in his next endeavour.
Horvath quit GitHub last month over the toxic work environment, but it wasn't until a defamatory Secret thread that she spoke publicly against her married antagonizers. She offered a thorough account of the predatory behavior at GitHub to TechCrunch, but did not name the Preston-Werners. In a post identifying the couple behind the claims, Valleywag spoke to sources who said:
We've confirmed with a GitHub employee that "the wife" is in fact Theresa Preston-Werner, making her husband complicit in covering up (or at least condoning) repeated allegations of harassment and abuse at the company he helped create. We're told this is certainly not the first time the Preston-Werners have treated a female employee this way: Melissa Severini, the company's very first hire, was allegedly paid to sign a non-disparagement agreement after being victimized by Theresa Preston-Werners and subsequently terminated. Other employees have been pressured to do pro bono work for Theresa Preston-Werner's own startup, Omakase.
Wanstrath said the investigators did not find evidence to support any other gender-based claims, but acknowledgement that GitHub was in the process of transforming itself.
We want to create a great place to work for all our employees and we can't do that without acknowledging the challenges that exist in providing an inclusive work environment. We are implementing a number of new HR and employee-led initiatives as well as training opportunities to make sure employee concerns and conflicts are taken seriously and dealt with appropriately. We know we still have work to do.
Perhaps the GitHub's step could be throwing some sunlight on this Medium post, which follows in the same vein as the Secret thread that originally prompted Horvath to speak out. In response to questions from Valleywag about the post, she said:
"That blog post has nothing to do with my job, the quality of my work, or what kind of coworker I was. People reading that should wonder why any of those things are relevant to me being harassed and HR sitting idly by. Would this happen to a man in the same situation? No."
Update: The wagons have circled around Tom Preston-Werner, who threatened legal action if any further "false claims" about gender-based harassment surfaced. Meanwhile, Andreessen Horowitz, which invested $100 million in GitHub at a $750 million valuation, made it clear that they are standing by their man.
(Marc Andreessen offered a similar sentiment about his longtime friend Brendan Eich when he resigned as CEO of Mozilla.)
After GitHub's announcement, the Preston-Werners published a his and hers defenses for errors in judgment. Both posts made it appear that they have the backing of more than just Andreessen Horowitz. They also mention Kickstarter and Techstars, the accelerator where her startup Omakase Charity is currently based.
But in this case, the support might not be as full-throated. Kickstarter product manager Ellen Chisa went out on a limb to how GitHub's institutional response amounted to a "non-answer":
It was particularly weak because Julie Ann already said the process was more about arbitration. She'd already said it wasn't about finding out what happened. Github finally saying this felt expected, weak and cover-up-y.

I get that there's a legal issue. They don't want to be sued. That's a hard line to walk. I bet their employees are writing anonymously because they were told not to comment publicly.

But, that answer isn't reassuring for women in technology at all. What happens if (when) something like that happens to you? Will your company throw you under the bus to protect themselves legally? Will they try to discredit you, even while taking actions make it clear something happened?
Chisa goes on to talk about how Andreessen's tweets amplified those fears for an outside observer who looked up to his firm.
Horvath also had issues with claims of an independent investigation, which she enumerated in a series of tweets:
Horvath continued to characterize the way she was treated as harassment:
To contact the author of this post, please email nitasha@gawker.com.
[Image via Flickr]