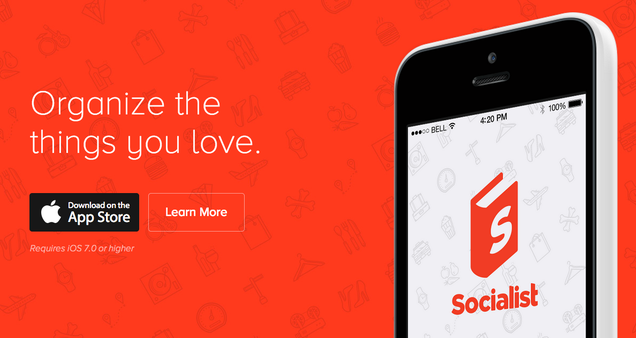 Capitalism always gets the last laugh: Twitter and ProductHunt are gushing about yet another way to share your feeds and streams, and it's an iPhone app called Socialist. Cute!
Never say this industry lacks self-awareness:
Just launched http://t.co/9xHxSqBIMa with our friends @TheBKRYNYC! Organize the things you love. Download now: https://t.co/Uzol3xS0xN

— Awkward (@madeawkward) July 22, 2014
But hey, at least Fashism is still over.