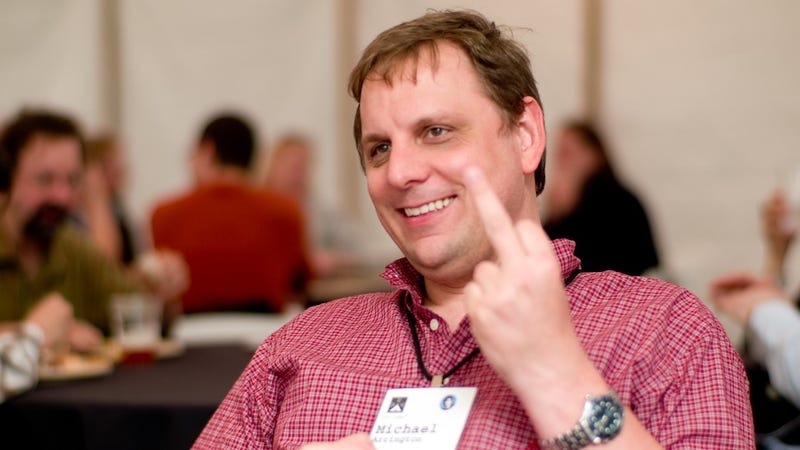 TechCrunch is wrapping up another Disrupt conference (this time in Berlin), and the man who started it all has some very public, very not-nice things to say about the website he created.
Arrington tweets he's going to elaborate on his beef soon, but for now, we can tell he's pissed about how the competition's judging went. Is it because he couldn't hand an award to another startup he stands to directly profit from?
We've heard plenty about tensions between AOL and TechCrunch's current editorial team, and it goes without saying that Mike Arrington has a strange relationship with the whole outfit, given that he was forced out of it. Beneath the press release writeups lies a whole lake of bile.
TechCrunch hasn't replied to a request for comment.
Update: Arrington posted more thoughts about TechCrunch's conflict of interest problem (which he had nothing to do with, of course):
2. Editorial at TechCrunch seems to be completely submissive to sales. If sales wants something, it happens. Way too many sponsors on stage, for example. And the speakers are nearly constantly herded to "VIP events" that are really just sponsor events where sponsors pay to have a captive audience of well known entrepreneurs and venture capitalists. Speakers are being packaged and sold to sponsors, and they are complaining about it.

3. Picking the winner of the battlefield startup competition should be free of any influence of non-editorial people and judges. The only people who should be in the room to decide who wins the battlefield should be the judges and the editors, and the editors shouldn't be voting or trying to influence decisions.