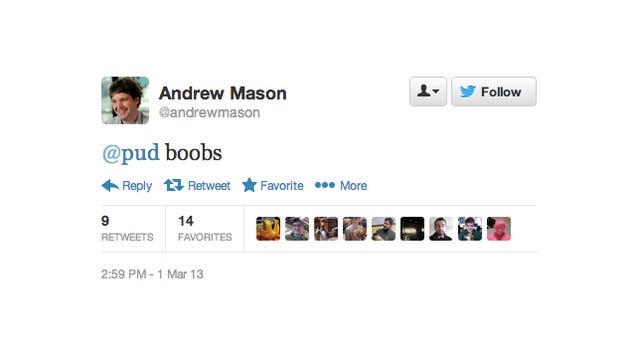 We are praying to every major god that this is not a joke:
I managed over 12,000 people at Groupon, most under the age of 25. One thing that surprised me was that many would arrive at orientation with minimal understanding of basic business wisdom. "Haven't you read any business books? Good to Great? Winning? The One Minute Manager?" I'd ask. "Business books? Not really our thing," was the typical response. I came to realize that there was a real need to present business wisdom in a format that is more accessible to the younger generation.

It was with this in mind that I spent a week in LA earlier this month recording Hardly Workin', a seven song album of motivational business music targeted at people newly entering the workforce. These songs will help young people understand some of the ideas that I've found to be a key part of becoming a productive and effective employee. I'm really happy with the results and look forward to sharing them as soon as I figure out how to load music onto iTunes, hopefully in the next few weeks.
This may prove to be a better business than remaining CEO of Groupon. We're ready for you, Andrew.