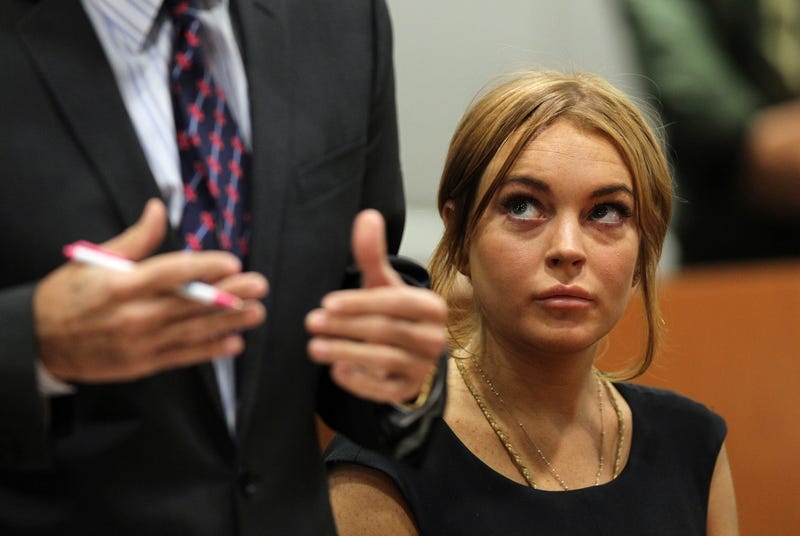 Since startup titles have lost their meaning, why not task a foxy troublemaker to represent your company? Days after Lindsay Lohan was accused of ordering an attack on Paris Hilton's brother, we got an invite to party for Just Sing It, an app that lets you "Instagram your voice," hosted by the femme fatale herself.
Perhaps the app, which is currently ranked no. 186 in Music and no. 348 in Trivia among U.S. users in the iOS Store, could use the limelight.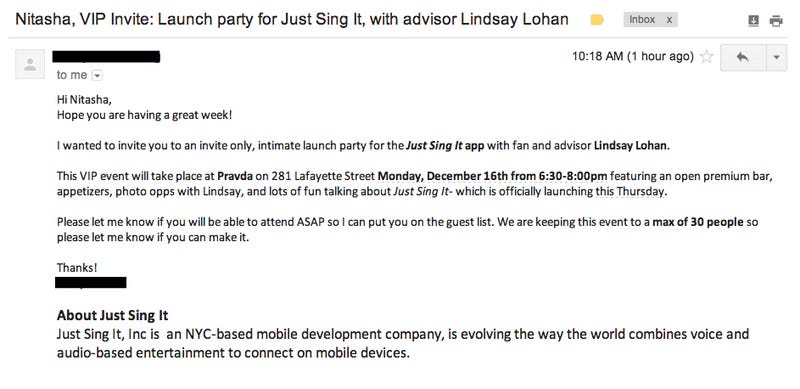 Back in April, the New York Post reported that the "fallen starlet could be looking to the tech world for a comeback." That's right, the tweet for equity business model is alive and kicking:
But Lohan is more than a fan of [Just Sing It] — which she tweeted about recently. She and her brother, Michael Lohan Jr., stand to earn an ownership stake in the company should Lindsay's marketing efforts prove successful.

The exact size of the equity stake was not disclosed.
According to the Post, Lindsay's younger brother Michael, has been working with Just Sing It's founder Alec Andronikov, for nearly a year to launch the karaoke version of Draw Something, which raised $1 million in funding from Lerer Ventures and Tribeca Venture Partners.
"People must be asking, 'Why is she playing [the app], why is she endorsing this product?'" Michael told The Post. "She knows I am an owner and was a lot more willing to participate in a heartfelt way."
Lindsay hasn't tweeted about the app since April, when her salvation through startups story broke.
Unless this post got us kicked out, we'll be sending Snapchats of Lilo from Pravda next Monday.
To contact the author of this post, please email nitasha@gawker.com.
[Image via Getty]