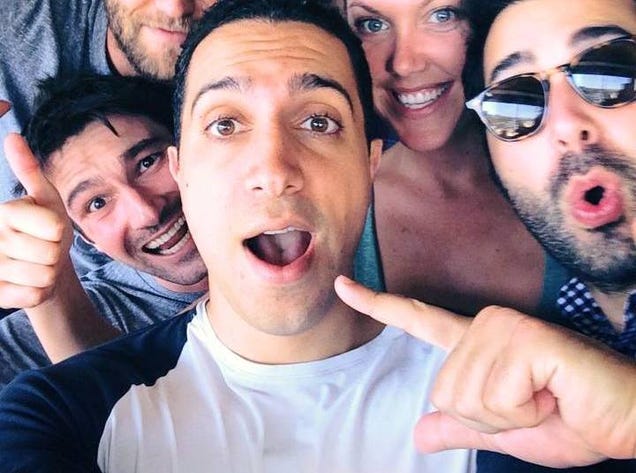 The head of Tinder looks pretty bad this week, after a load of misogyny allegations and shameful texts went public. Now Sean Rad is defending the hookup app he co-founded, and says Whitney Wolfe, his accuser, is full of it.
TechCrunch got its claws on an internal memo Rad sent to Tinder's staff yesterday:
Hey team,

I know it's been a difficult 24 hours for all of us…

I've learned a lot through this process and I wish I had done more in terms of managing what was clearly a complex situation. The communications between Justin and Whitney that have come to my attention through this process are just unacceptable. However, as many of you know, Whitney's legal complaint is full of factual inaccuracies and omissions. We did not discriminate against Whitney because of her age or gender, and her complaint paints an inaccurate picture of my actions and what went on here. We take gender equality very seriously and none of this reflects the Tinder and culture that we have worked so hard to create.

I truly appreciate your dedication.

Sean Rad
Founder & CEO, Tinder
It's funny that Rad is so emphatic that he takes "gender equality very seriously" and "none of this reflects the Tinder and culture that we have worked so hard to crate"—because that's the exact opposite of what we've heard. Rad and Justin Mateen, accused of the worst bits in the harassment case, are both said to epitomize the try-hard machismo-geek persona that plagues tech offices from West Hollywood to SoHo.
If Tinder truly takes gender equality very seriously, it'll take more to convince us than a leaked memo.
Photo of Rad with some rad friends via Facebook
To contact the author of this post, write to biddle@gawker.com